Professional, Dependable, Relentless Pest Control Since 1994
            44 Billings Rd., N. Quincy, MA 02171  Serving Greater Boston and the South Shore
44B Billings Rd., N. Quincy MA 02171
(617) 745-0044
Serving Greater Boston & The South Shore
For over 25 years, Ladybug Pest Control has been freeing homes, offices, multi-unit properties, restaurants, and hotels throughout Greater Boston from the annoyances, health risks, and code violations insects and rodents create. We are a local, second-generation pest control company staffed by residents of Greater Boston who know the area, know the pest problems that arise most often in your town, and know what to do about them on your property.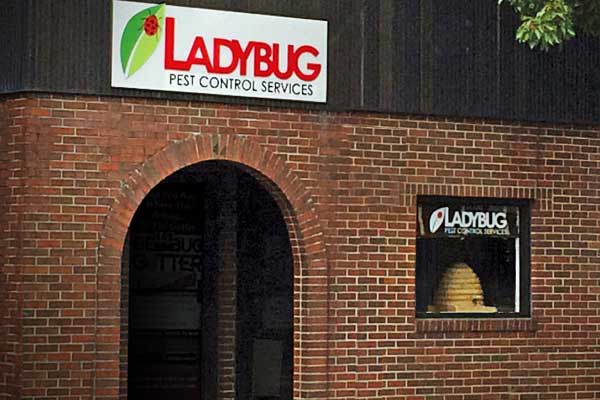 Don't settle for "drive by" sprays from one of the big pest control companies. At Ladybug, we start every new relationship by meeting you and initiating a complete inspection of your home, business, or other relevant property – inside and out – to find not just the pests, but where the pests came from, the environmental reasons they are there, and the best plan for eliminating and controlling them. A plan designed exclusively for you.
Ladybug is a woman owned and operated business, dedicated to providing quality pest control services to our customers, both residential and commercial. Fully licensed and insured, our people are thoroughly trained, knowledgeable about all kinds of pests, and understand the importance of building trusted, long-lasting relationships through consistent performance and clear communications with our customers.
44B Billings Road
North Quincy, Massachusetts 02171
Ladybug Pest Control
44 Billings Road, N. Quincy, MA 02170
Email us at Ladybug Pest Control  right now with a description of what you need, or what the pests look like that you want to get rid of. We understand, and we will send over one of our technicians as soon as humanly possible to help you out. Or you can call us at 617-745-0044 now. We look forward to helping you.